Hoi,
every user can choose which changes he wants to be informed about.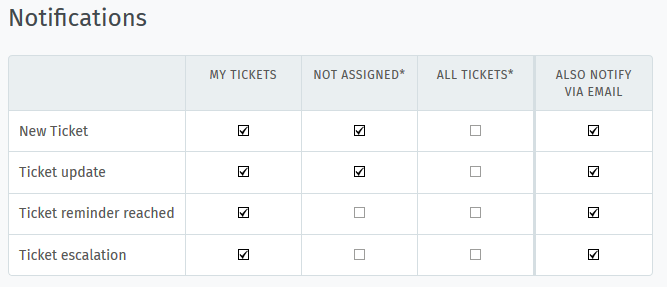 It is additionally possible to switch the notifications for individual groups on or off.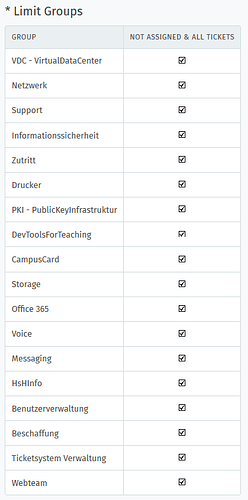 Is it possible to uncheck all groups by default?
Background
The university manages the Zammad roles through an identity management system, which controls via conditions that members of a certain organizational unit are also members of an ActiveDirectory group. This group is then connected to a Zammad role via LDAP. For each organizational unit there are basically three Zammad roles (Customer, Agent, Management). The Agents role is authorized to process tickets in all groups. However, not all agents want to receive notifications about all tickets in all groups. So it would be great if an agent is allowed to work in all groups by default, but the limited groups can/must be defined independently.