Used Zammad version: 2.8.x
Operating system: CentOS 7
Browser + version: IE, Edge, Chrome
Hello to all,
We use Active Directory and created two groups - one for customer, one for agents. Zammad reads the users / groups via LDAP.
If a user has both roles -> customer for IT Tickets, and agent for his own department, he can not see the tickets which he send to the IT-Helpdesk. An error message appears saying that the user does not have the necessary rights to open the ticket. As an attachment I have added a screenshot.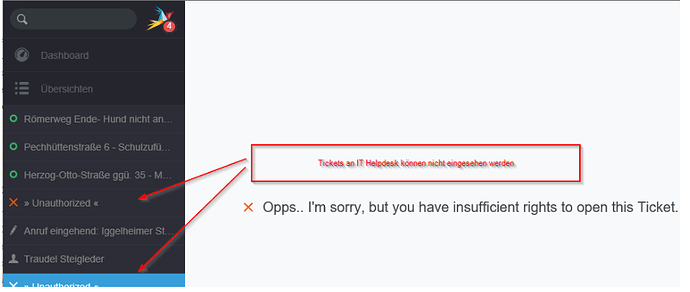 Can someone please help me.
Thanks
Marc