Used Zammad version: 2.5.x
Used Zammad installation source: (source, package, …) package
Operating system: CentOS 7
Browser + version: Chrome v67
Hello,
I want to change the way an opened ticked is displayed to fit our needs.
Can someone give me a hint where to start this? Is there any way to add inline styling?
My first goal is to resize the article and fields columns (wider fields column for better visibility).
Below a sample of what I want to achieve: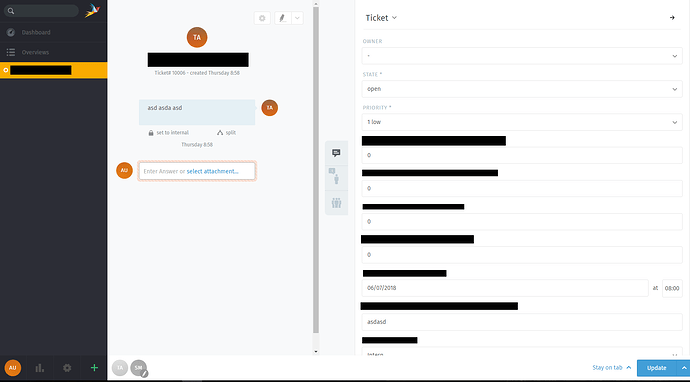 Thanks you!