Infos:
Used Zammad version: 3.6.50
Used Zammad installation source: docker
Operating system: centos 7
Browser + version: chrome 88.0.4324.182
i'm trying to create a macro which sends an automated reply (via email). I know generally the idea is to use a text module for this. But i thought it would be nice to select a bunch of tickets, and run the macro to send a certain response at once.
I first tried to create a macro which add's a note, but this just seems to be a note, and doesn't send an email. Also the note feature seems to have a bug; Article Notes added via Macro are not HTML formatted · Issue #2980 · zammad/zammad · GitHub
Then i thought i would let the macro add a tag, and create a trigger on that tag;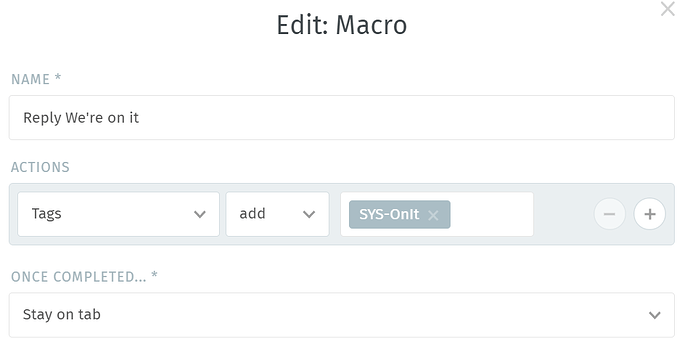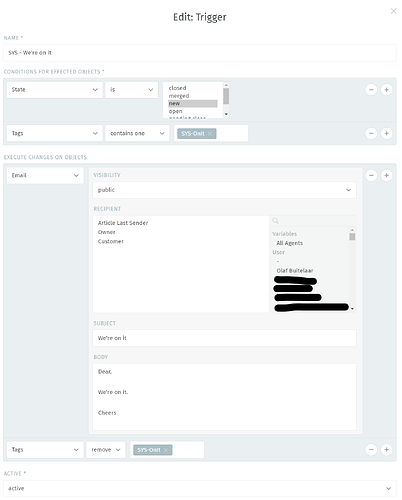 but the macro only seems to add the tag, but doesn't seem to trigger the trigger.
Only after adding a note it seems the trigger is ran;

Could it be that it's caused by this bug; Trigger ignores changes on some Ticket attributes · Issue #3428 · zammad/zammad · GitHub
Or is there another way to achieve this?