It would be sweet if grouped tickets were counted.
F. e.: i have an overview with all my tickets grouped by state.
In the current overview it'll look like this: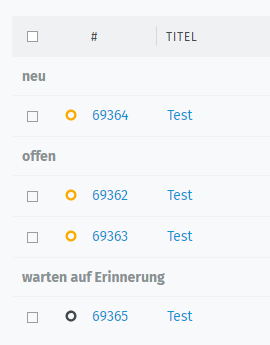 To give someone like a manager or operator an quick overview how many tickets are in which state, something like this would already help: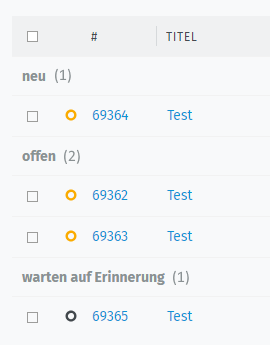 This shouldn't be limited to states. It should work with any "group by"-option (owner etc.).
I think that's some information that probably everybody could use in some way.
You could make it optional by creating a boolean dropdown in the configuration overview which only appears if the overview is grouped.

cheers