Infos:
Used Zammad version: 5.0.x
Used Zammad installation type: source
Operating system: Ubuntu 20.04
Browser + version: Chrome
Expected behavior:
Cuando en el ticket el agente fue el último en responder y transcurren 2 dias, sin respuesta, el ticket debe de cerrarse.
Actual behavior:
I'm trying to create a trigger to close some tickets, when in the ticket the agent was the last to respond and 2 days elapse, with no response, the ticket must be closed, in the image below it is only 2 minutes while we do tests, but also this did not work. If you have a correct configuration, I will grateful for your help.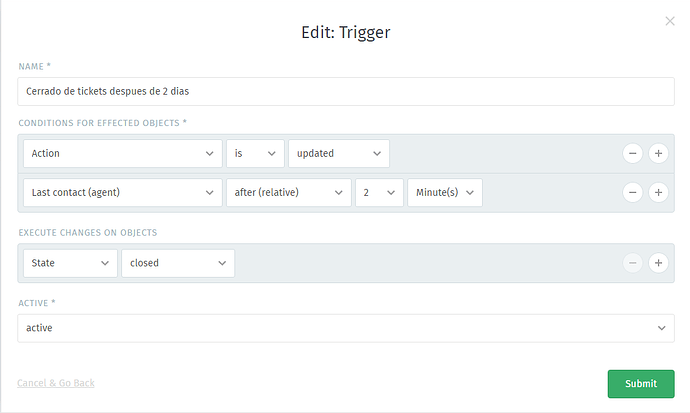 Steps to reproduce the behavior:
Always it's happening