Hello,
the domain of our mail addresses have changed, so I need to re-authenticate the Microsoft 365 accounts. Unfortunately, this is not possible. Here is the error message.
Deleting the account in Zammad and recreating it is not an option, as the tickets will then lose the association.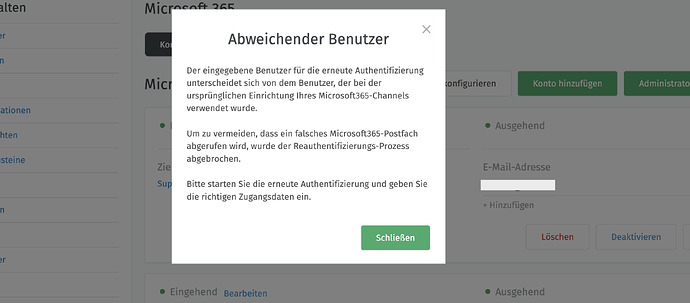 Re-add accounts works.
I have the version 6.0.0. In version 5.x it still worked because we changed our mail earlier on the way.
Do you have any idea?