Infos:
Used Zammad version: 4.1.x
Used Zammad installation type: Hosted
Operating system: Hosted
Browser + version: 91.0.4472.106 (Offizieller Build) (64-Bit)
Expected behavior:
Connecting to M365 with admin@onmicrososft account to connect Mail Accounts
Actual behavior:
Steps to reproduce the behavior: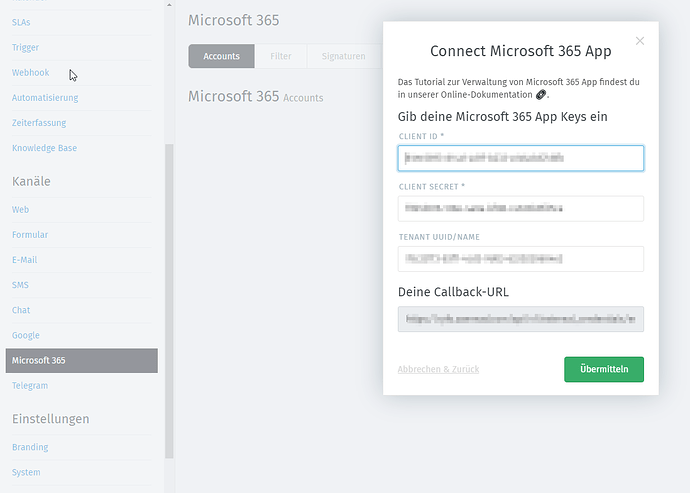 I also created a Secret ID but still can't connect.
Did I miss something ? As the documentation is not so clear about it.