HI,
I am currently evaluating the trial version at zammad.com
When I create a filter in the email channel, I can set an action to "status = pending close".
When I add another action line to set the time for the pending close status, there is no option for that.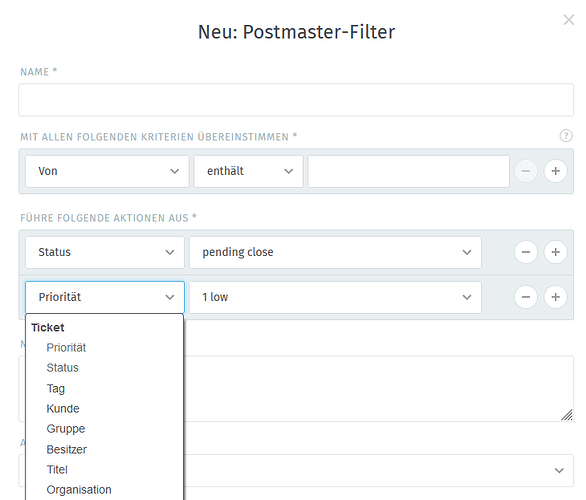 When I try the same thing in a trigger, there is an action I can choose.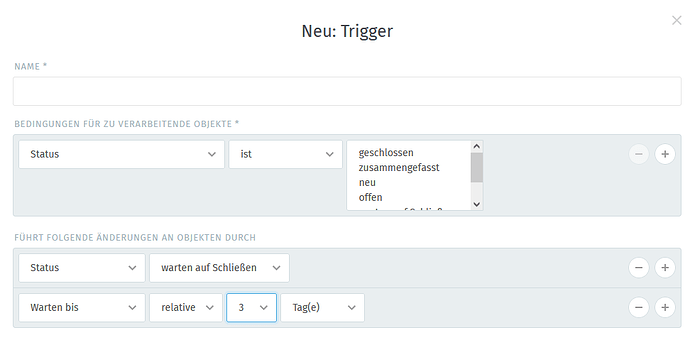 Is this a bug or do I do this in a different way in a filter?
Cheers,
Martin