Used Zammad version: 2.9.0
Used Zammad installation source: Package
Operating system: CentOS 7
Browser + version: Chrome (Latest Canary)
I've gone through the process of installing Zammad on a new server and to migrate our current installation to the new one. However, I cannot get Zammad to run, and always get an nginx error. When I try to run # zammad run rails c, I get the following error: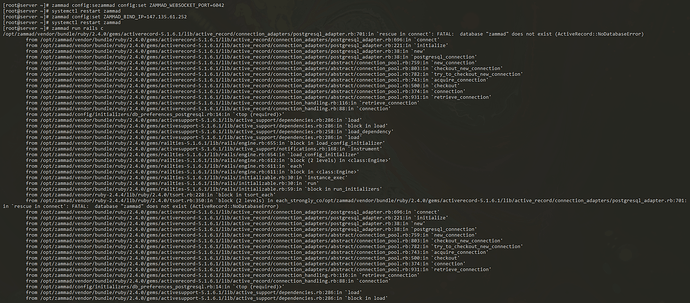 Does anyone know where I can start to troubleshoot? I've made sure all dependencies are installed.