Infos:
Used Zammad version: 3.5.x
Operating system: Debian 4.19.132-1
Browser + version: Google Chrome 86.0.4240.111 64-Bit
Problem description:
Closing a ticket through bulk actions with final comment in the ticket-overview leads to multiple email notifications for the customer.
Translations marked red in the screenshots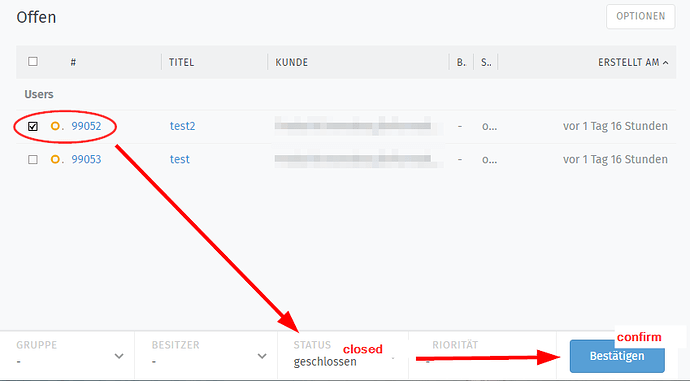 Expected behavior:
One single ticket-closed-notification mail is sent to the customer through the trigger as it already works when not using bulk edit, but the regular ticket view instead (when opening the ticket and then closing it from inside the ticket)
Actual behavior:
Two ticket-closed-notification mails are sent through the trigger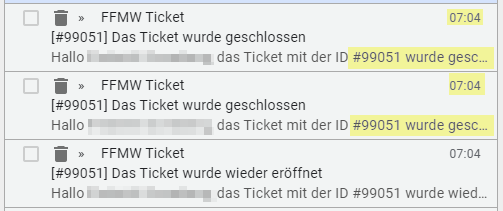 Steps to reproduce the behavior:
With the following trigger active: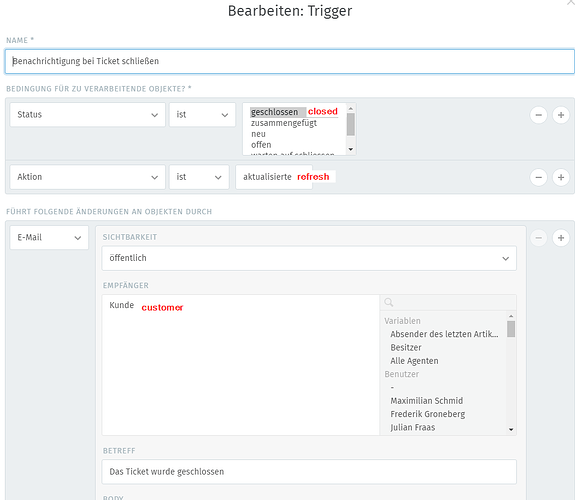 Go to the ticket overview page (e.g. open tickets)
Select a single ticket
Change status of ticket to "closed"
Add a final comment
Confirm
I didn't have the "action is refresh" in the trigger before but that didn't change anything
---
Do I have a mistake in my trigger or somewhere else? Has anyone encountered this issue before?
Greetings,
Frederik