Infos:
Hi,
I've set up a file server to send notifications to zammad if a backup fails. For the file server email address I added the role "System" and assigned the user to this role.
The auto reply trigger is set to "Customer", so I expected the file server should not receive auto replies from zammad. Unfortunately, zammad is still sending auto-replies on each notification.
How can I setup the trigger to only send auto-replies, if the sender of the original email is assigned the "Customer" role?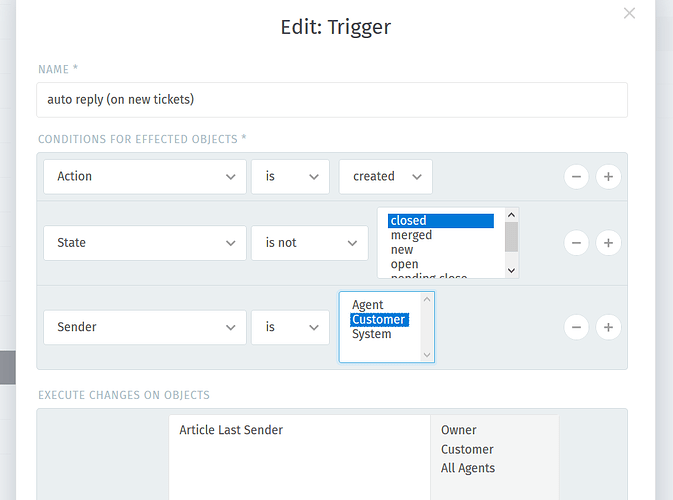 Used Zammad version: 2.8
Used Zammad installation source: source
Operating system: FreeBSD
Browser + version: FireFox 64
Expected behavior:
The Auto-Reply should only be send if the sender of the incoming email is a "Customer". Not if the role of the sender is set to "System"
Actual behavior:
Auto-Reply is send to users with the role "System"
Steps to reproduce the behavior:
Add Role "System"
Assign Role "System" to user "test@example.com"
Setup Trigger for auto-reply with "Sender"->"is"->"Customer"
Send Email from "test@example.com" to Zammad