Infos:
Used Zammad version: 5.2.x
Used Zammad installation type: package
Operating system: Ubuntu 20.04
Browser + version: Chrome
Expected behavior:
Add a new mail succesfully.
Actual behavior:
More exactly, this error appear today, and it was unexpected, just start the below error on all the mails that I was trying to send:


Next to this, I was reading a lot of forums with this error and this was a old error on 2020.
I just tried to delete that email on zammad and tried to configure again but now I receive the below error: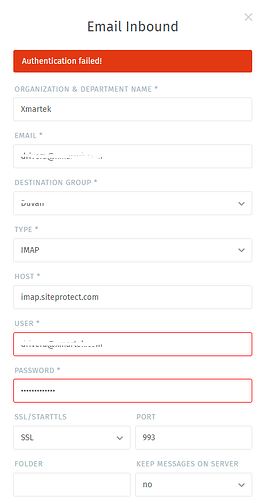 I already verified the password, the email, I change the password and tried again but everything works bad

It also appear with gmail accounts.
Steps to reproduce the behavior:
Just try to add a new email.