Hi,
If you want to use Zammad for member-to-member communication, then you can add your email inbox where you receive the email messages from ebay, as there is no direct integration for the ebay messagesystem.
The sender can add attachments to the message, but only images. Supported are the following file types:
.webp
.jpeg
.gif
.png
.heic
.bmp
When you receive a message with images added to it, the attachments are not delivered with the email together but only shows a preview images. Once you click the image, you will be redirected to the ebay message system where you can view/download the images.
Zammad filters the HTML code of email messages and this results in the problem that these images are not shown anymore in the message.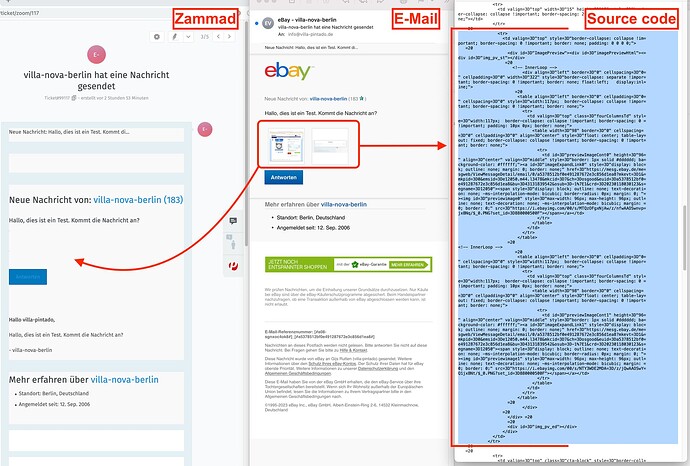 Is there a way to edit these HTML filters?
Thanks,
Gijs