Infos:
Used Zammad version: 5.2.x
Used Zammad installation type: package
Operating system: Ubuntu 20.04
Browser + version: Mozilla Firefox 103.0.2
Expected behavior:
When new ticket is created agents get e-mail notification
Actual behavior:
Agents don't get any notification when new ticket is created
Steps to reproduce the behavior:
Create new ticket in any support group
We have migrated our Mailboxes from on-premises Exchange Server 2016 to Exchange Online a few days ago. I have managed to connect with Microsoft 365 Channel our 3 e-mail accounts for support and they are working fine. New tickets are being created and they are being showed in the right group. Also if ticket is being updated by an agent the customer gets e-mail notification that ticket has been updated.
The only thing we are missing is that agents get e-mail notification when new ticket is created. We have an "noreply@" e-mail account. I connected that account under following section:

Also option for e-mail notification is enabled on every agent profile: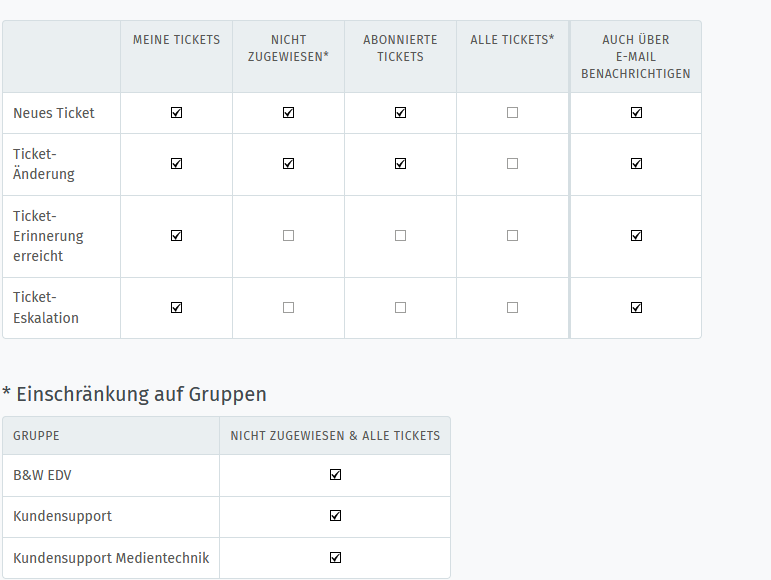 Does someone know what the problem is? Which log should I check and where is it located?
Thanks for the assistance.