Used Zammad version: 2.6.X
Used Zammad installation source:
Operating system: Ubuntu 16.04
Browser + version: Firefox 60.2.2esr
Hello,
i want register my Telegram Bot. I built it at telegram, but if i want register it in the software i get the mistake: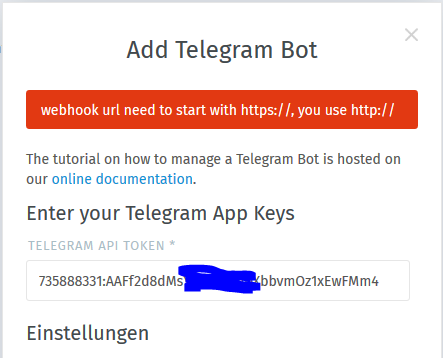 How can i fix the problem? You know anything about this? I dont find other topics.