Infos:
Used Zammad version: 4.0
Used Zammad installation type: package on ubuntu 18.04 LTS
Operating system: Windows Server 2012 R2
Browser + version: Google Chrome Version 90.0.4430.72 (Offizieller Build) (64-Bit)
Expected behavior:
I want to configure my overviewes but there is no + or - Button anymore.
Actual behavior:
The + / - Button in all Setupoptions (for add or delete a condition) are behind the input field.

The responsive design doesn't work.
I tried it on 3440x1440 px, 1080p, and as very small one.
Only at the vers small one you can see that its bugging behind the input field.

I already delete the browser cache, but it doesn't matter. FireFox also doesn't work.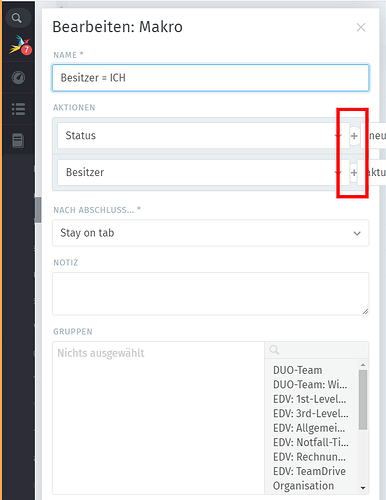 Steps to reproduce the behavior:
Open any Setup where you can put in more conditions.