Infos:
Used Zammad version: 5.3.1-1676465796.746f9768.focal
Used Zammad installation type: (source, package, docker-compose, …) Package
Operating system: Ubuntu 20.04.5 LTS
Browser + version: Chrome 111
Expected behavior:
After creating a boolean object called 'Mute Notifications' and then editing our triggers so that if 'Yes' then don't send a notification.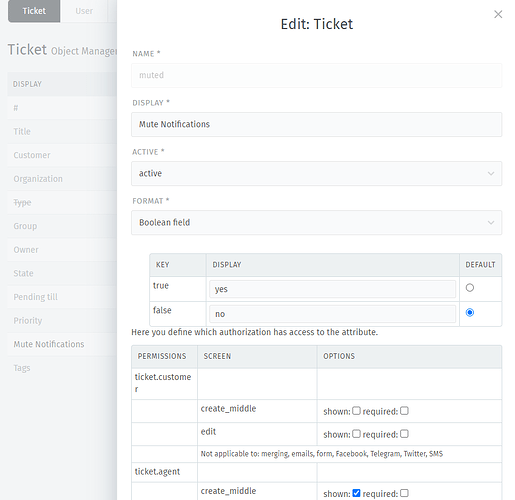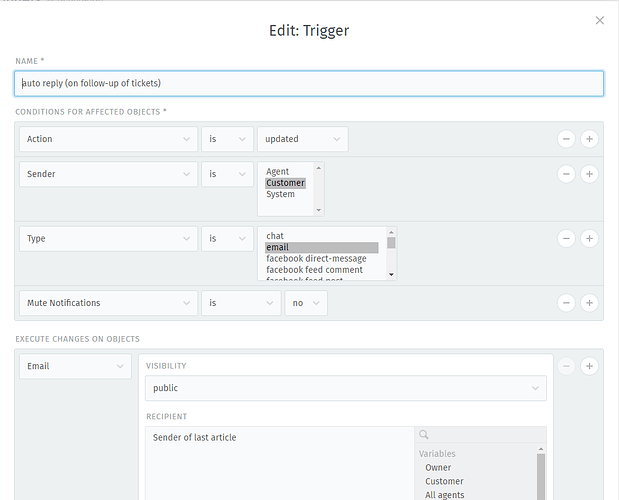 Actual behavior:
Sends a notification on ticket closure anyway. We essentially want to be able to close tickets without a notification going to customer.