Hi community,
Just getting used to Zammad, it looks wonderful and very advanced.
I'm asking here because it seems an obvious feature that I'm missing. I don't find how agents can enter a hyperlink in a response to a customer. There are these different shortcuts, but none (including the typical ctrl+k) allow adding a link.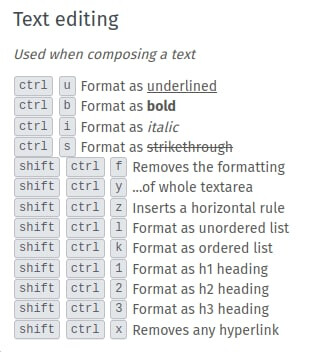 Copying a link from an external webpage works, but that's not convenient IMHO for agents.
Is it considered bad practice to offer a link in a response, as opposed to a full (ugly) URL?
I couldn't find anything on the documentation nor this forum.
I'm fine with a macro, text module or similar solution.
Much appreciated,
Arnau