(Full server setup can be found here.)
I'm trying to find where I can remove leftover groups from Zammad (complete purge). I guess what I'm looking for is the correct command for it. I found some commands for removing Tickets and Organizations, but not groups.
Right now it looks like this: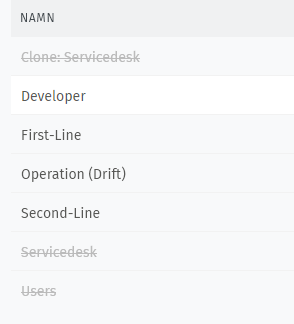 I want to remove the greyed out ones. Please help.