Infos:
Used Zammad version: 5.0.1
Used Zammad installation type: package
Operating system: Debian 10.10
Browser + version: Firefox 93.0 Arch-Linux
Expected behavior:
Correct signature for agent/group in mail template
Actual behavior:
I have always specified the group directly in newly created mail templates.
A signature is defined in the group.
This worked great until version 4, each agent had the correct group and signature when using a mail template.
Now, however, after the upgrade to 5.x, the signatures are loaded twice, on the one hand with the name that created the template, and on the other hand with the name of the agent.
Steps to reproduce the behavior:
Create new template with predefined signature
Signature has #{user.firstname} #{user.lastname} in use
Agents now haf signature from creator and his own
Template create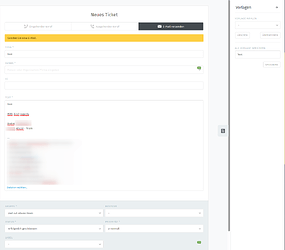 Other agent load template