Infos:
Used Zammad version: 5.0.3
Used Zammad installation type: package
Operating system: Ubuntu
Browser + version: Firefox 96
Expected behavior:
Under "Sessions" the user names are often not shown, when refreshing the page, other users are hidden and others are shown. See screenshot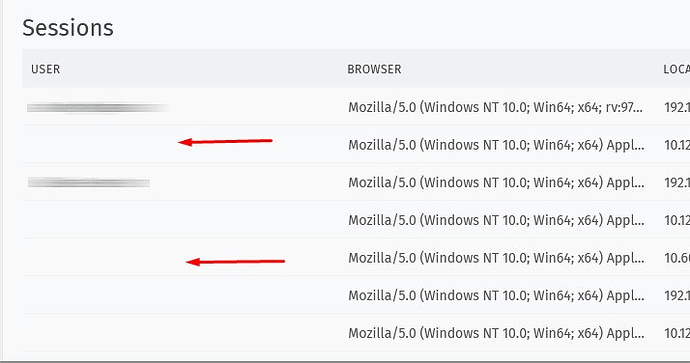 Is this a bug ? or is there an explanation ?
Steps to reproduce the behavior: