Zammad 2.6 on CentOS 7, installed from RPM.
I'm trying to set up e-mail notifications to customers whenever a ticket is updated. As per the documentation I set up a trigger.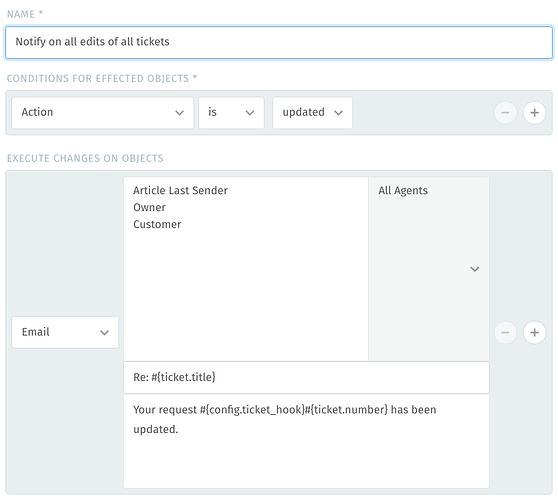 However when I post a reply to a ticket the log shows:
I, [2018-11-13T17:21:10.187601 #24017] INFO -- : Unable to send trigger based notification to [addresses redacted] because no email address is set for group 'Users'
If I edit the group Users, the e-mail address field is a drop-down selector with no values to choose from, just "-".