Infos:
Used Zammad version: 3.0
Operating system: Debian
Browser + version: Firefox
Hello everyone,
so I created a trigger. The trigger informs the agent by e-mail if a ticket is assigned to him.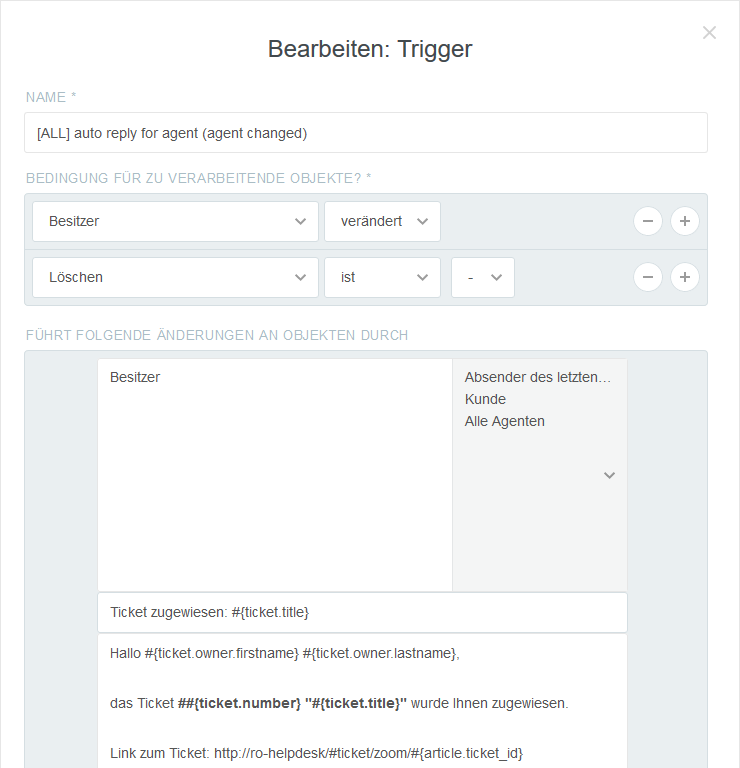 That works so far well. Now I want to extend the whole thing. If the assigned agent is my person, the trigger should not start.
Unfortunately I did not find a way to do this. Logically it would work with an AND link (agent changed + assigned agent is not current user). As far as I know it is not yet possible to do this in Zammad or am I wrong?
Maybe someone has a different solution.
Regards
Luis