Used Zammad version: 5.0.3
Operating system: Linux
Browser + version: Edge
One our trigger doesn't longer works since the update to 5.x.
We have already completely deleted and re-created it. As soon as a ticket is assigned to a group and no user is set, an email should be sent via trigger.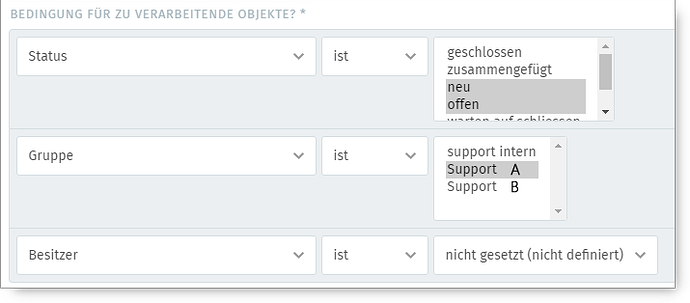 Is there any way to test a trigger?
We have other triggers in use - that works fine.
Thanks.