Infos:
Used Zammad version: 5.2.x
Used Zammad installation type: package
Operating system: 18.04.6
Browser + version: Firefox 103.0.1
One of our users (Role: Agent) has one particular ticket that can not be closed in the tab section of Zammad. The behaviour does only occur with this user and this ticket. Other users can open the ticket, then close the tab and it stays closed. But for this user, the tab stays in the tab panel, even if he closes the tab. We tried closing it by
clicking "x" in the tab section
choosing "Close tab" and then updating the ticket
deleting the ticket via console (it is now deleted, but stays in the tab panel, see screenshot)
reindexing elasticsearch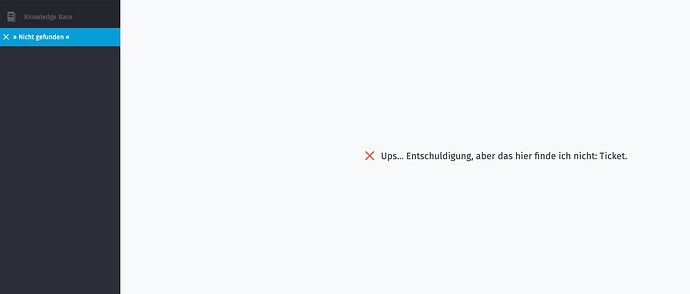 Any idea where Zammad stores the information on which tabs a particular user has open in his tab panel?
Expected behavior:
Tab should close and stay closed.
Actual behavior:
Tab comes back to the tab panel even after closing/deleting the tab/ticket.
Steps to reproduce the behavior:
only possible to reproduce it with this particular user and this particular ticket