Hi, i'm new in this system before of this i used otrs, well i install Zammad in ubuntu server 20.04 with nginx postgresql elastic, all fine but i try configure email account system, this account is in office 356 but appearme this error: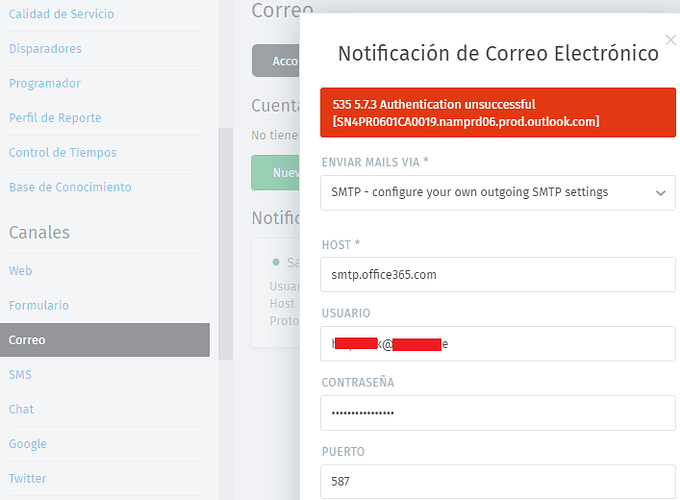 I read this post and i configure Notification Sender with the same direction but noting


I readed severals links about this trouble but i cant solved, if this produce a message error where i can see? and how can this application direfence if use TLS or SSL? Please help me.