Used Zammad version: 3.2.x
Used Zammad installation source:
Operating system: Ubuntu
Browser + version: Firefox 72.0.2
Hello zammad users,
I have a question about the e-mail notifications:
In our tickets we use two persons with different roles - first the owner (the standard) and now the new one with own role - the responsible.
Now I come to the problem - after an update in the ticket we want send an additional e-mail notification to the responsible, but I can't find a solution to trigger this event. Is there anybody who can help me? Thx in advance. Alex
For a better explaination:
First I create the object "Verantwortlicher" / Responsible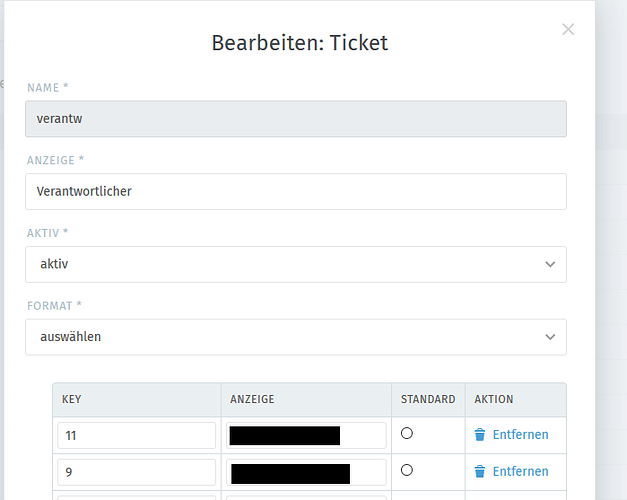 The responsible is one of the agents. Now I want to send a notification to the responsible after an update in the ticket.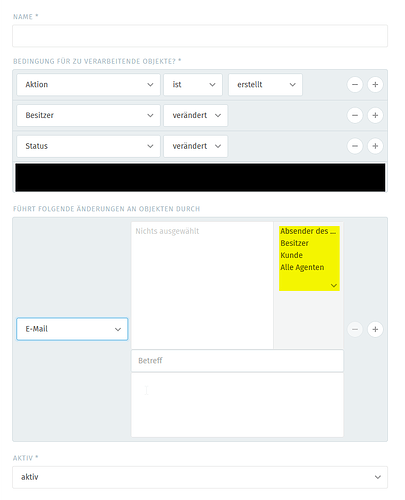 How can I trigger this event?