Expected behavior:
ability to send notifications from the defined support dpt email via smtp
Actual behavior:
Host NOT reachable
Steps to reproduce the behavior:
I choose send mails via (SMTP - configure your own outgoing SMTP settings
I enter the host smtp.office365.com
enter the email and pass
4 put port 587
notice that microsoft accepted to delist from spams etc, my zammad IP
RESULT
Host not reachable!
here is a screenshot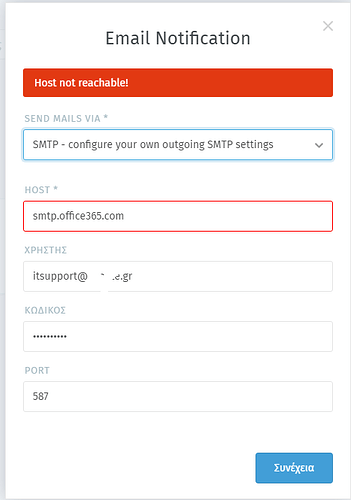 I have tried gmail , hotmail etc. Is there an unknown bug or something???