Hi, I'd like to know if it's possible, to use a "and" "or" condition for trigger.
The Example here: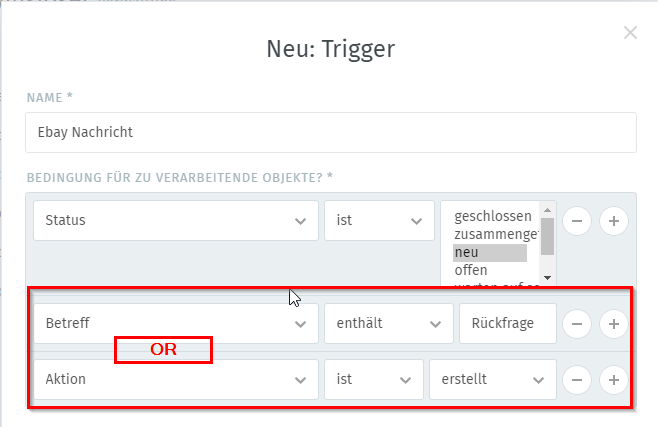 I want Ebay Messages that have a certain word in the subject assign to a user or group.
But sometimes the sender address from ebay is different so I want to filter by the subject words.
I can only filter by one word but if the message is like the same but have a different word in it, I can't add this word after "Question", for Example "Urgent Question".
To do that I have to create a hole new rule.
To get it visuell, my old ticket system solved the problem by adding a "or" option and I could use more than one word: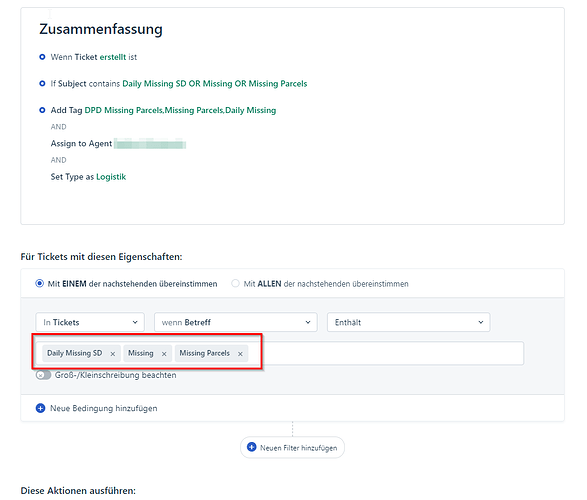 If it's not possible I'd like to make a feature request here.