Infos:
Used Zammad version: 2.3
Used Zammad installation source: package
Operating system: cent os
Browser + version:
Expected behavior:
Send notification to new ticket owner if ticket is assigned to agent
Actual behavior:
Steps to reproduce the behavior:
I wan`t to notify the new ticket owner if an ticket is assigned to him
I configured a new trigger with the following conditions.
Status is not closed
action updated
Owner is changed
Send Email to Ticket owner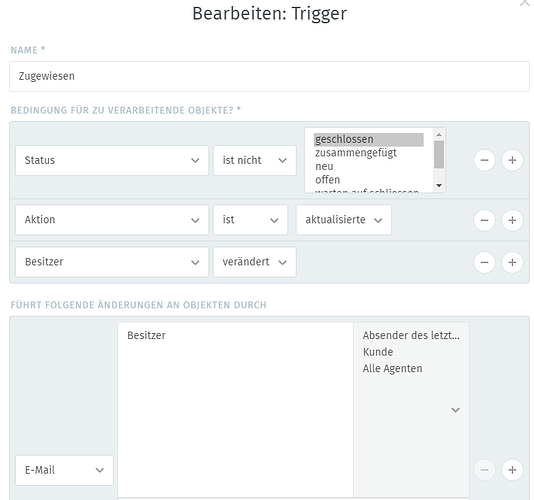 But the Email will not be send.
Where do I have my logical failure?
Can Anyone help please?
Thank you very much