Infos:
Used Zammad version: 2.
Used Zammad installation source: (source, package, …) apt
Operating system: ubuntu 16.04.4
Browser + version: chrome
Expected behavior:
When merging two tickets, which both belong to me and are open, the only one who should get a notification mail is me, not every other zammad agent.
Actual behavior:
every zammad agent gets a notification mail when you merge two tickets
Steps to reproduce the behavior:
have two tickets, open and assigned to an agent
merge the tickets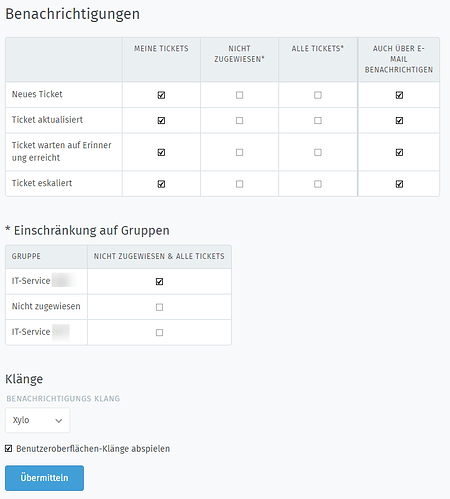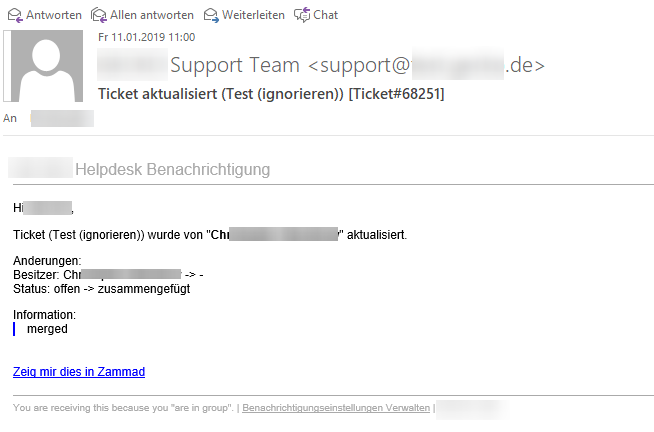 As far as I understand, you get this mail because the ticket is not assigned to someone anymore, but as the ticket is merged, there shouldn't be a notification mail to all other agents of that group, right?