Infos:
Used Zammad version: 5.0.3
Used Zammad installation type: package
Operating system: Ubuntu 20.04
Browser + version: Chrome
Expected behavior:
When any invitation to a meeting is arrived in zammad like ticket, the idea is to can be seen the date time when the meeting was scheduled. Something like in Gmail. I upload a image with a example in Gmail.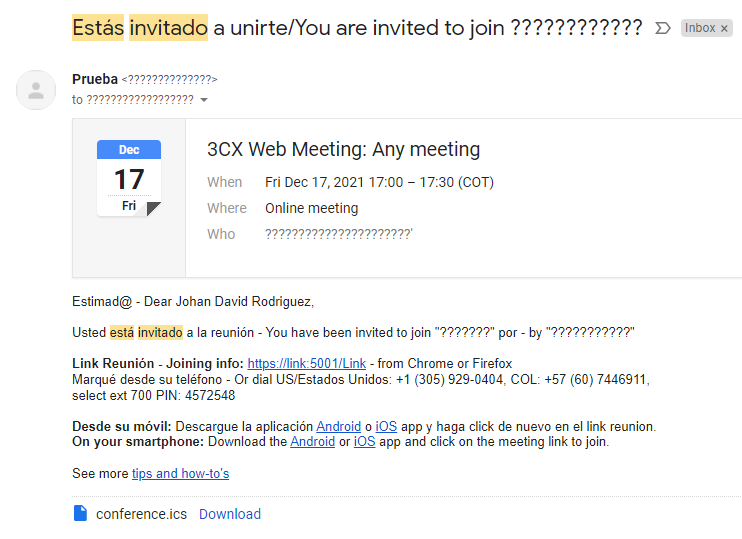 Actual behavior:
When any meeting is scheduled, just we receive the information and the link, but we don't receive the date time from the meeting.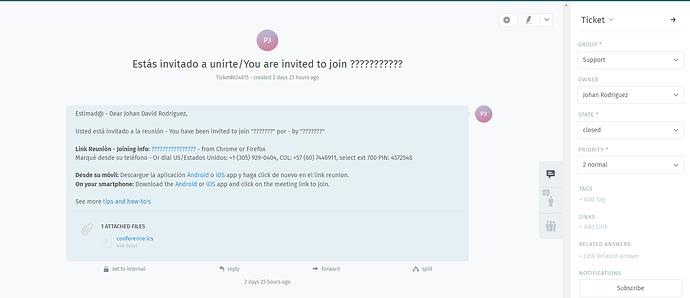 Steps to reproduce the behavior:
Only schedule a meeting on the any email scheduled inbound and outbound into zammad.