In this modal, the Visibility is fixed to Internal or Public,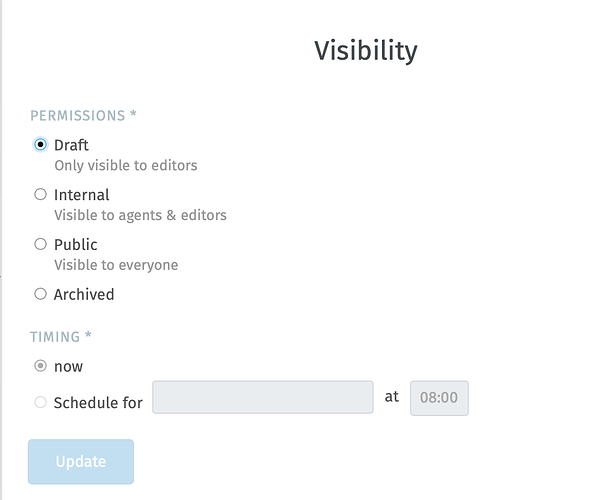 It would be super-useful if the roles / group can be used in here as well.
Also, Public is meant as Customers logins or non-registered users?
A suggestion would be to separate Public and a "All Users" Role.
Thanks in advance!