Hi
When first installing and running Zammad for evaluation purposes, the initial setup screen asks for SMTP settings, but we initially ran into some difficulty (and it appears several people have also reported this difficulty).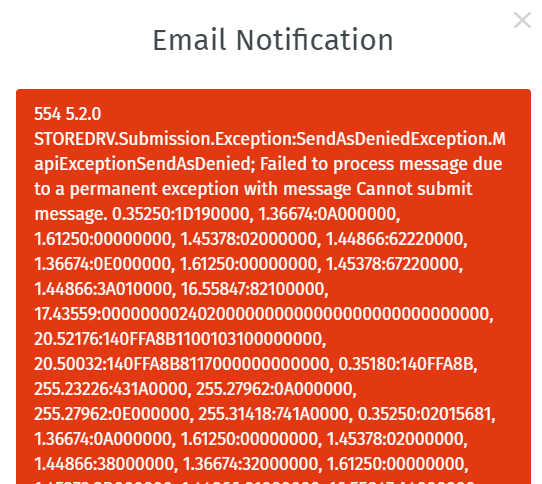 The error message indicates that it failed with a "…SendAsDenied" error, which was surprising at first as it was not clear that Zammad would be trying to use a different "From" address to the address that we were configuring.
Eventually, we were able to set up the notification email settings by going to Admin -> Email -> Settings and discovering the "Notification Sender" option was set to "NoReply@…", which we subsequently changed.
We were trying to hook up an Office 365 account and unable to change the email account settings at that time to allow sending as a different email. We also did not know which "From" address we should support. So it would have been nice to see and modify the "Notification Sender" within this setup screen, maybe within some advanced settings.
Best regards,
Mike