Infos:
Used Zammad version: V 2.8.0
Used Zammad installation source: deb package
Operating system: Ubuntu 18.04
Browser + version: Safari or chrome
Hi there,
I just installed zammad first time and really like the look and feel. But i also already came across some issue i don't understand at all.
I want to create an auto assignment of new tickets. But my browsers aren't not showing me any option to assign the ticket to. From my searches on google I know that there should be a field for "Execute changes on object". But this doesn't show up in my environment. (see screenshot)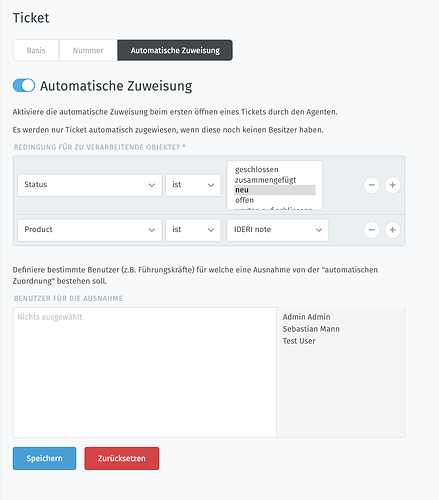 Does somebody here has any idea on that issue?
Thank you in advance.
Regards
Sebbo