Used Zammad version: 3.2.x
Used Zammad installation source: DEB
Operating system: Ubuntu 18.x
Browser + version: Firefox 70.0.1
Actual behavior:
When going through Exchange Configuration i'm getting an SSL error after selecting which items to synchronise.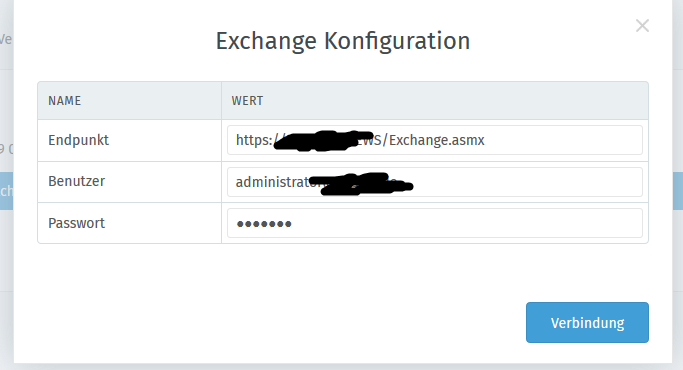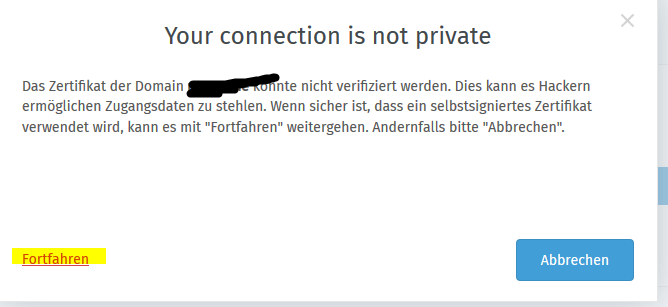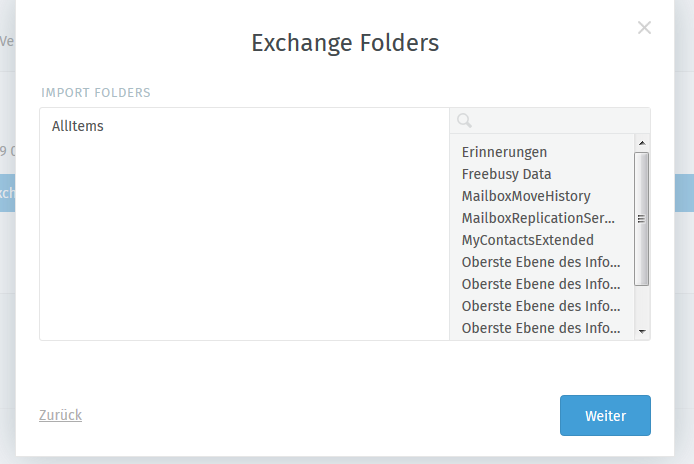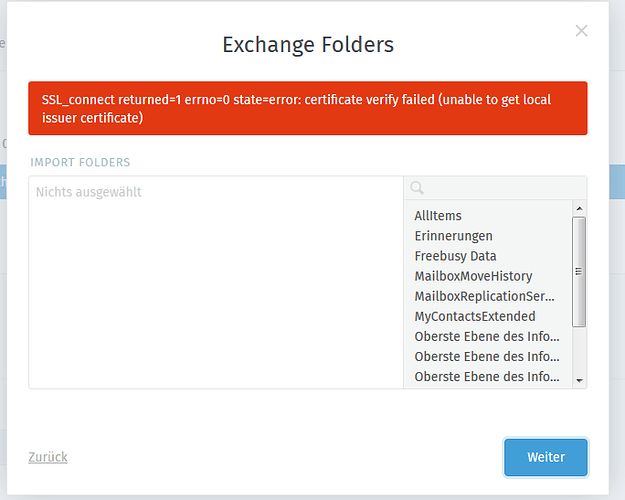 The Certificate is from our own CA.
How is it possible, too bypass this error or to add our CA to Zammad?
I allready added the CA to Ubuntu, but that didn't chnage the behavior.