Hi everyone

Infos:
Used Zammad version: 2.6.0-153845512
Used Zammad installation source: (source, package, …) package
Operating system: Ubuntu 18.04.1
Browser + version: current Chrome & Firefox
Right now I'm testing the SLAs feature. And I get some strange behavior regarding notifications. My starting point:
My SLA looks like this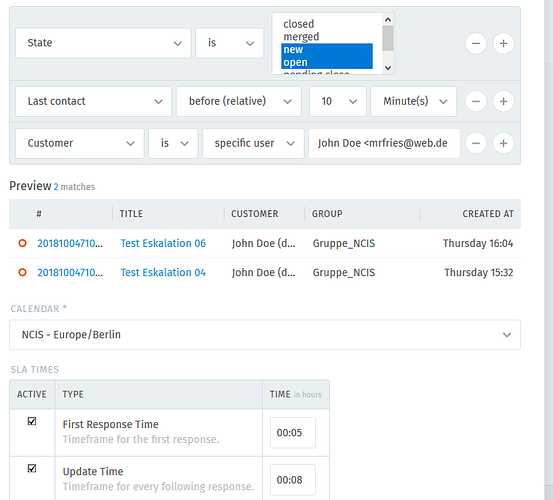 My personal notification:
The first time a tickets reaches the threshold for escalation I correctly receive an e-mail notification.
Then I'm working on that ticket, so it deescalate.
But as soon as this ticket escalates again I won't get any notification.
Should it be like that? Or do I misunderstand something completly? I thought I should receive everytime a new notification as soon a tickets escaltes.
Greetings