Used Zammad version: 3.1.x
Used Zammad installation source: package
Operating system: CentOS 7
Browser + version: MF 68esr
Expected behavior:
An agent sees which devices he has logged on from, or which devices are allowed.
Actual behavior:
The information displayed is not unique… A colleague has just registered, as always from the same computer, but has received an e-mail that a new device has been added. It is recognizable only by the last activity, with which he is just logged in…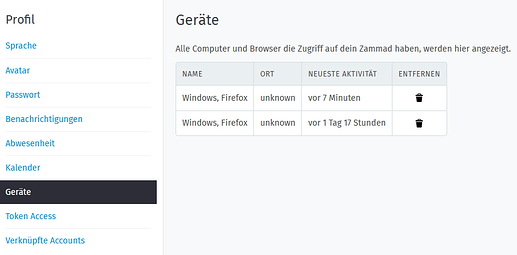 Wouldn't it make sense to display more detailed information here, such as the ip address? Is there an option to customize the view here?
Yours, Daniel.