Hi,
I haven't found a corresponding thread, so here is my feature request for assignable SLAs for customers.
In many cases, companies use a set of global SLAs like for example basic, extendend an full.
So my first thought was, to add those in the SLA section in zammad settings.
So I did. Afterwards I wanted to assign this SLA to a specific customer. But to my surprise there is no easy way to do so.
So this is my feature request:
Possibility to assign SLA(s) to a customer
Also a possibility to assign a SLA to a set of customers at once would be handy.
It could look like this from the customer edit view: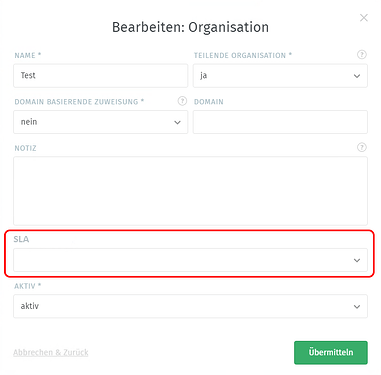 Later on, these SLAs could also be used to create reports to analyze the response times for specific customers

What do you think?
Thanks and best regards