We are in the process to evaluate a replacement of our existing ticketsystem and Zammad seemt to be a great choice. But for now, i struggle by creating some reports.
Used Zammad version: 2.4
Used Zammad installation source: (source, package, …) : Yum Repository
Operating system: Centos7
Browser + version: Firefox 59.0.3
Expected behavior:
I'd like to create a report profile for all tickets wich have some text in a custom field (called SPR#). So I've created a profile called TicketsWithSpr using the following filter "SPR#" "contains" "%".
Actual behavior:
On the profile creation page the preview shows correctly a list of tickets which have set a value for SPR#.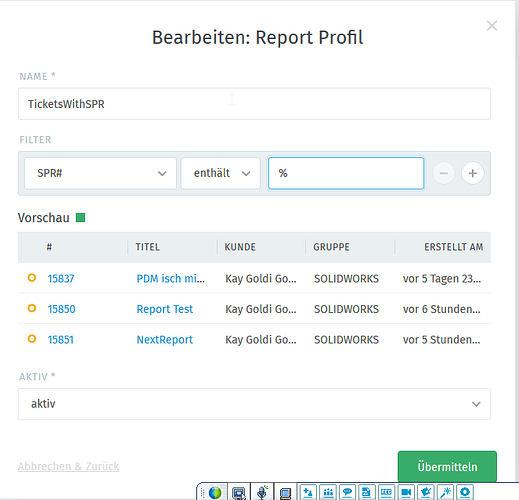 On the page for the report the ticketcount is always 0.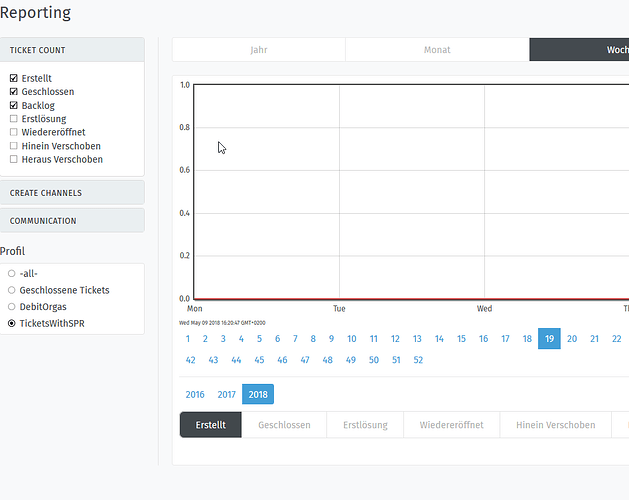 Steps to reproduce the behavior:
Create a custom Object (string) for tickets (e.,g spr)
Create some tickets with a value for the new object
Create a new report profile: "spr" "contains" "%"
have a look at the resulting report
I may missunderstand somethin essentialy regarding reports an wildcards… Does anyone have created a report filtering for "not empty fields"?
Thanks and best regards!
Kay