I followed all the steps explained for Zammad installation in the official doc.
Elasticsearch is also installed with ingest-attachement plugin.
But when I setup the system. I can't create the admin user.
screen attached for the reference.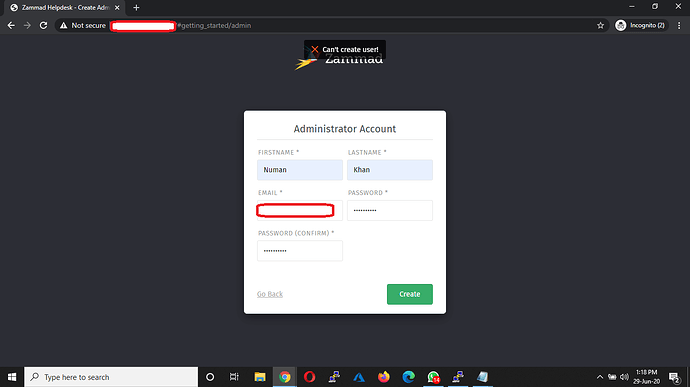 Infos:
Used Zammad version: V 3.4.0
Used Zammad installation source: (source, package, …) RPM package.
Operating system: CentOS 7.x
Browser + version: Chrome Version 83.0.4103.116
Expected behavior:
should allow creating an admin user.
*
Actual behavior:
Showing can't create a user.
Steps to reproduce the behavior:
trying to create an admin user.
*